Afloat Recreation Inspections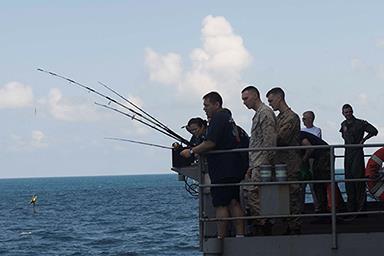 The inspection program applies to all surface ships, carriers and submarines. Per OPNAVINST 1710.9 and CNICINST 1710.5 the frequency of a ship's inspection is based on ship size, location and the CNIC Afloat Inspector's schedule.
Carriers (CVN) - once per year.
CONUS Ships - every 18 months
OCONUS Ships - once per year
The recreation program, if properly managed, should be ready for inspection at any time. To ensure you are ready for your inspection, contact your local MWR Deployed Forces Support Office and ensure you have attend the required CNIC Afloat Recreation Program Management (ARPM) Course.
To find out your next inspection date, contact:
Atlantic/East Coast/Europe/Southwest Asia: 757-443-4082
Pacific/West Coast/Asia: 901-581-5599
Downloads